Commentary: From Pakistan's horror floods to Europe's record drought – to what extent is climate change to blame for extreme weather?
August 31, 2022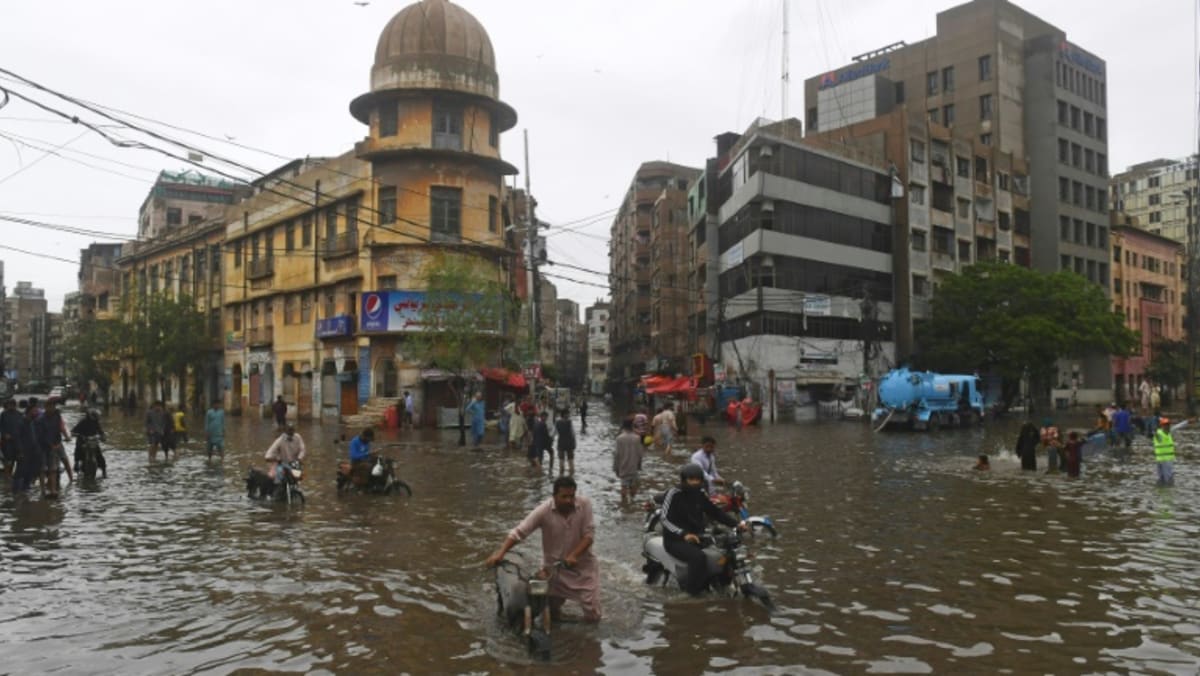 CLIMATE CHANGE AND THE NEVER-ENDING EXTREMES
With so many extreme weather events causing mass deaths and large economic and environmental problems, it's worth considering whether climate change may be making these events worse.
Human-caused climate change has warmed the planet by about 1.2 degrees Celsius to date and this has caused some types of extreme weather to become more frequent and more intense, particularly extreme heatwaves and record-high temperatures.
Every heatwave in today's climate has the fingerprint of climate change resulting from our greenhouse gas emissions. Indeed, rapid analyses have already demonstrated that the human effect on the climate greatly increased the likelihood of the extreme heat in India and Pakistan in May, and the record high UK temperatures in July.
Research also shows climate change is increasing the occurrence of simultaneous heatwaves in the Northern Hemisphere, mainly due to long-term warming.
It's less clear whether the Rossby wave pattern that causes simultaneous heatwaves in different places is becoming more frequent.
Climate change is also shifting rainfall patterns resulting in worsening drought in some areas, such as in much of western Europe.
And severe downpours and extreme short-duration heavy rain, such as that seen in Seoul and Dallas in recent weeks, are being intensified by climate change. This is because global warming results in the air being able to hold more moisture – for every 1 degree Celsius of warming, the atmosphere can hold 7 per cent more moisture.
Indeed, the heavy rains in Pakistan follow an observed trend towards increasing extreme daily rainfall totals. This area of the world is projected to see a continued intensification of daily and multi-day extreme rain events over summer, as the planet warms.