Thunderbirds open road trip on tough note
September 23, 2022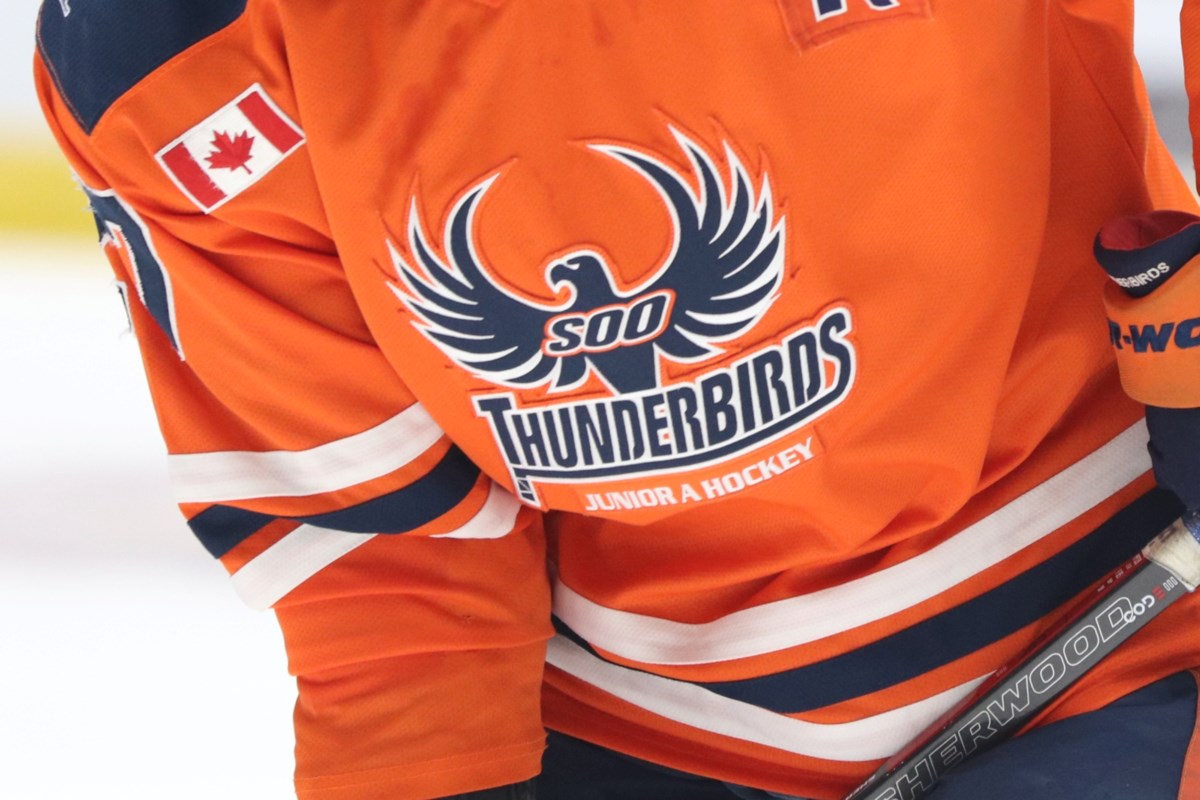 In the first of back-to-back meetings, it was a three-goal second period that made the difference.
The Hearst Lumberjacks broke open a tie game in the second period en route to a 6-2 Northern Ontario Junior Hockey League victory over the Soo Thunderbirds at Clause Larose Arena in Hearst.
The Lumberjacks finished the night with three power play goals in eight man-advantage opportunities as well in the win.
Dean Beaupre picked up his first goal as a member of the Thunderbirds just under two minutes into the contest to open the scoring.
Acquired from Timmins earlier this week, Beaupre found himself to the left of the net where he took a between-the-legs pass from Youssef Chaouachi before beating Hearst goaltender Ethan Dinsdale.
Riley Klugerman tied the game for the Lumberjacks on the power play at 7:05 when he split a pair of Sault defenders and broke in before beating Thunderbirds netminder Kolton Bourret stick side.
Hearst took a 2-1 lead 1:12 into the second period when Zach Demers stepped around a Thunderbirds defenceman in the left circle and then beat Bourret high short side from the lower left circle.
The home side extended the lead with 3:03 to go in the period when Klugerman picked up his second goal of the night.
Klugerman cut out from the right corner before sliding the puck past Bourret in tight.
Mathieu Comeau made it 4-1 Hearst in the final minute of the period when he converted a back-door pass from Mason Svarich with 35 seconds to go and the Lumberjacks on a two-man advantage.
Demers made it 5-1 with Hearst on the power play early in the third.
Just 1:55 into the frame, Demers broke through four Thunderbirds players in the high slot before beating Bourret while skating in alone.
Dharan Cap made it 5-2 just over seven minutes into the third after he scored on a rebound in tight.
Cap's initial redirection of a pass by Michael Chaffay was stopped by Dinsdale before Cap potted the rebound in tight on the power play.
Klugerman then picked up his third of the night with just over six minutes to go as he found himself alone in the slot where he took a pass from Demers along the right-side boards before beating Bourret.
Cap finished the night with a goal and an assist for the Thunderbirds while Bourret made 32 saves in the loss.
Klugerman had four points for Hearst, picking up an assist in addition to his three-goal night.
Demers had two goals and three assists for the Lumberjacks and Dinsdale made 18 saves.
The two teams are set to meet up again on Friday night, also in Hearst.