Speaking at the ninth meeting of the UN International Counter-Terrorism Coordination Compact in New York, he urged for all counter-terrorism procedures and initiatives to be "firmly grounded" in their defence. 
"Combatting terror ought to hardly ever be utilized as an excuse for trampling on people's human legal rights," he reported.   
"When we secure human rights, we are in point tackling quite a few of the root will cause of terrorism". 
The UN main claimed that the Compact's get the job done was now "more crucial than ever".   
"Terrorism continues to be a international scourge — an affront to humanity on each and every degree," he added.   
Terrorism in vacuums 
Mr. Guterres pointed out the need to prevent vacuums, wherever terrorism can breed.  
He explained these as vacuums of stability, of political and civic institutions, of opportunity and hope, and respect for human rights, equality and dignity, especially for minorities and women and ladies.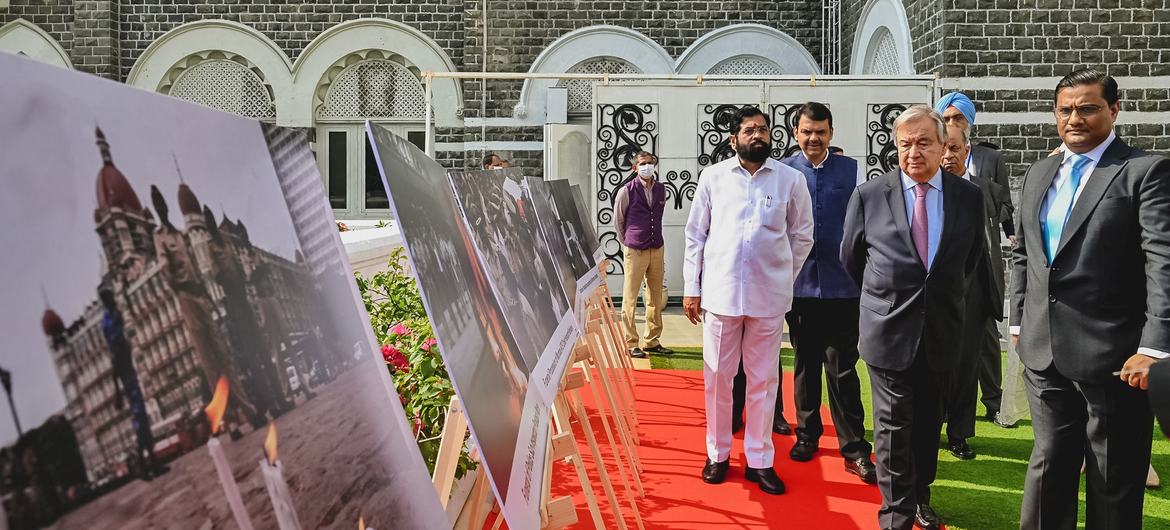 Holistic approach 
The UN main termed for the proposed New Agenda for Peace to focus on "a holistic and detailed approach" to creating "societies in which terror has no home".   
This incorporates avoidance to tackle the financial and social situations that can direct to terrorism in the 1st area inclusion, to be certain that counter-terrorism procedures replicate a huge array of voices, communities and constituencies, and "through positioning human rights and the rule of law at the core of all counter-terrorism policies".   
Reaction grounded in data 
Mr. Guterres also highlighted the difficulty of regulating engineering "where terror can unfold at the contact of a button".  
Tackling the menace requires an "equally nimble and adaptive reaction, grounded in information and evidence".   
But he warned that "when it comes to the collection, examination and strategic use of data, we are several actions behind".   
He identified as for facts-driven resources and tactics to be put "at the coronary heart of our tactic to setting up peace and stability — including counter-terrorism efforts".   
Mr. Guterres' words and phrases come forward of the forthcoming review of the UN Worldwide Counter-Terrorism Strategy in June. 
Given that its launch in 2018, this Compact has grown to 45 member and observer entities and has also started out significant engagement with civil society and private sector companions.  
Proof-primarily based operations: Voronkov
The head of the UN Counter-Terrorism Place of work, Vladamir Voronkov, who also chairs the Counter-Terrorism Compact Coordination Committee reported that "now extra than ever, proof-based and information-centric strategies are paramount to confront the terrorist threat with an powerful response."
He extra that these types of responses, "are also a precondition for devising and employing successful, sustainable and human legal rights-compliant efforts, aimed at blocking and countering this threat."